Day 3 $10 Chick-Fil-A Gift Card Winner: Natalie Gwillim
**Please email info(at)emilydobsonphotography(dot)com within 24 hours to claim your prize!
Day 4: Family Mini Session + Digital Files
I know everyone loves a good family session. 🙂 With this giveaway, one person will win a 20-minute family mini session complete with 10 digital files (and the rights to print!). The session must take place on a week night within 15 miles of my home in Godfrey during January-March 2015 or June-July 2015. I'll be taking April and May off for the baby. 🙂 If you live in the Shelby County area, you may enter to win if you travel to Marceline for the session.
Leave a comment at the bottom of this post for a chance to win! Earn one bonus entry by sharing the following (or come up with your own verbiage): "Check out Day 4 of the #edp12daysofgiveaways – I want a family mini with #emilydobsonphotography!" Be sure to include a link to the blog post, so you're actually sharing the post. 🙂 If you forget to use the hashtag, you won't earn an extra entry because I won't be able to see your post when I search via the hashtag. Also, be sure your posts are shared publicly (and not privately). **SPECIAL NOTE: I'm having trouble viewing Facebook shares, so please let me know in your comment whether or not you shared the giveaway. Thanks!
Good Luck! Today's winner will be announced at the beginning of tomorrow's giveaway!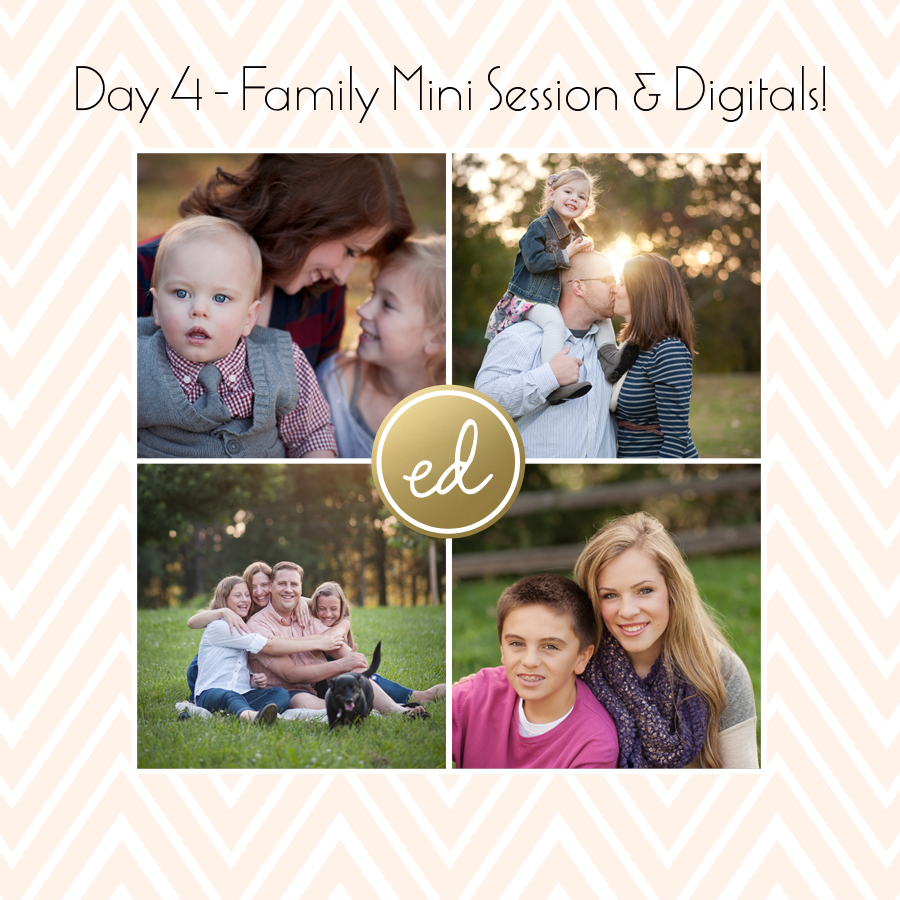 Alton, IL Contemporary Wedding and Senior Portrait Photography
Edwardsville, IL Contemporary Wedding and Senior Portrait Photography
St. Louis, MO Contemporary Wedding and Senior Portrait Photography