When I pull the camera up to my face and set it into position to take a portrait, I typically have a vision for what I want the final product to look like. My goal is to get as close to the end product as possible in-camera. Post-processing isn't my favorite thing in the world. I don't despise it, but I also don't want to spend countless hours in front of the computer after each session. While I've never actually timed myself, my guess is that I spend anywhere from 3-4 hours on the computer following each session. This includes uploading the images to my computer, backing them up, culling, making color corrections to each photo and then further enhancing the photos to give each of them the final retouching and EDP look. Then, I have to blog and prepare the images for the ordering appointment. So if anything, I'd like to cut down on my time in front of the computer! Unfortunately, we as photographers don't always hit a home run. When we use the term "cull" or "culling," we're referring to the process of scrolling through each and every photo and narrowing them down to the best of the best. We throw out the foul balls and strikes…and sometimes even the strike outs! These images might be out of focus (blurry), have hair in front of the eyes (or just have the eyes closed!), improper composition or exposure, or the pose didn't turn out how we planned. The strike outs are the images that somehow ended up with all of the above. 😉
I personally tend to keep the doubles, triples and obviously, the home runs! But then we have the singles. What about them? It's an okay photo, but not great. Here is an example: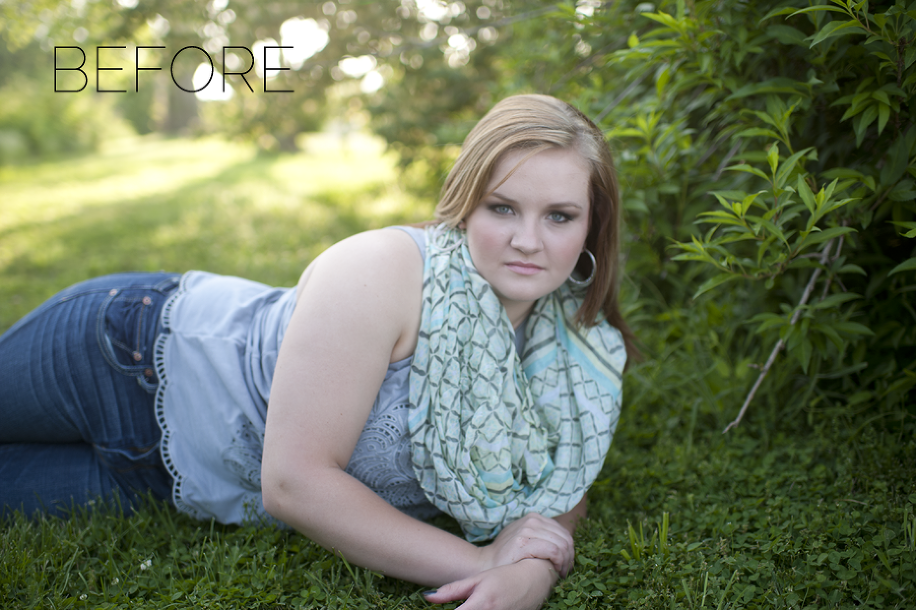 I intended to get a lot more sun flare in this photo, but when I pulled it up on my computer, I was disappointed to see that I didn't get any sun flare…or even haze for crying out loud! My initial instinct was to throw this one out because I have a couple more in this series that turned out better; however, it was a rare day when I feeling rather artsy, so I decided to play with the image in Photoshop. What resulted was one of my favorite images from the entire session. While I can't do this for every image because 1) some images just can't be saved and 2) ain't nobody got time for that!, it was worth investing the time into this particular shot. Here is the final edit: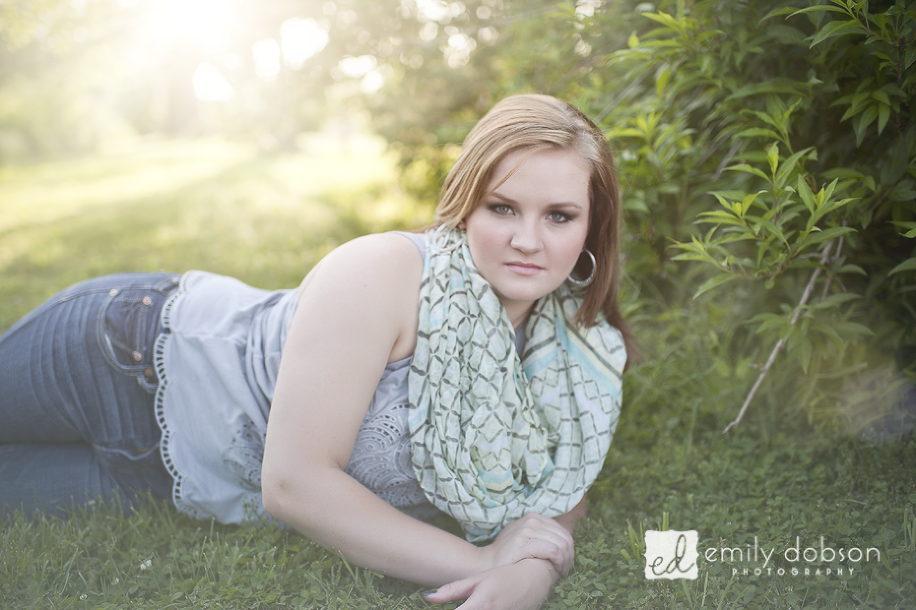 And the before and after side by side: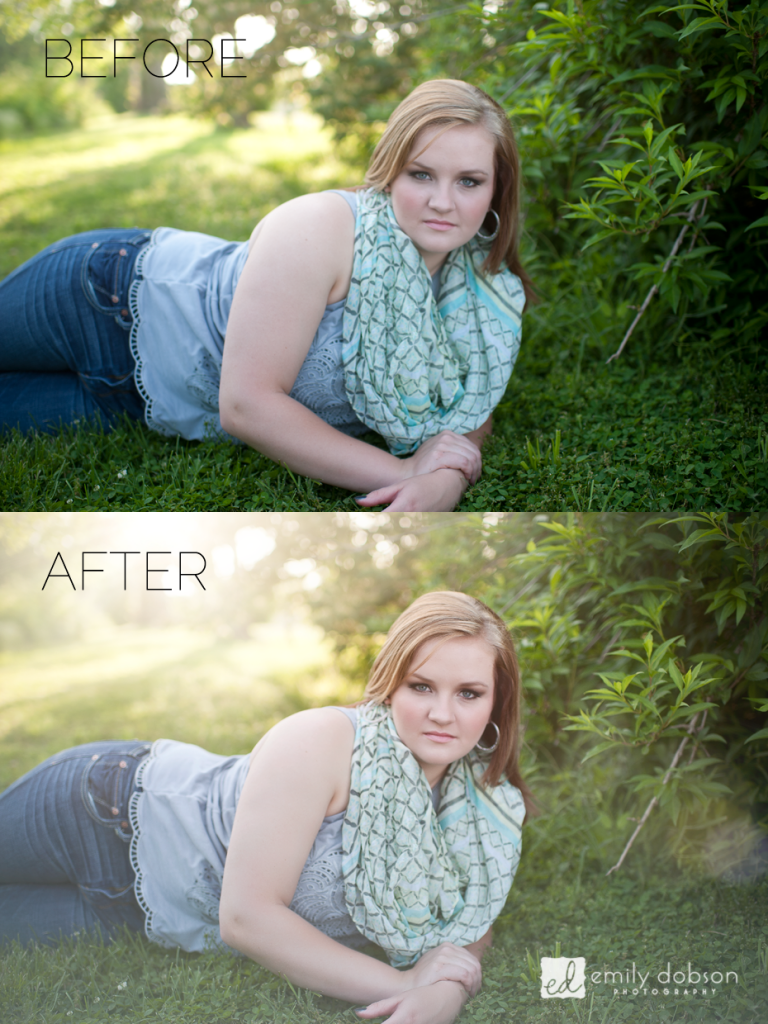 Happy Wednesday!
Alton, Illinois Contemporary Senior and Wedding Photographer
Edwardsville, Illinois Contemporary Senior and Wedding Photographer
St. Louis, Missouri Contemporary Senior and Wedding Photographer