Just a few short weeks ago, I hosted my second group VIP shoot with 18 high school juniors graduating in 2016. Every year, I host an exclusive modeling program for upcoming senior girls. Essentially, VIPs are the face of Emily Dobson Photography! I select girls who want an amazing senior portrait experience and will eagerly promote EDP to their friends while encouraging them to do their senior portraits with me. The application process is so exciting, but so very difficult. For the second year in a row, I received over 50 applications and this year over half received an interview. I'm humbled by the number of girls who wanted to participate in the program and I'm so excited for what this year has in store!
We did the spring shoot a little earlier than last year since I have a baby due in two short weeks! The girls selected their group color scheme of blush, lavender, off-white and gray. They each selected their own personal outfit and we finished off the shoot with a little powder paint fun! I'd love to give a HUGE shout out to this year's amazing hair and makeup professionals:
SNS Makeup Artistry and Hair Design
Enjoy!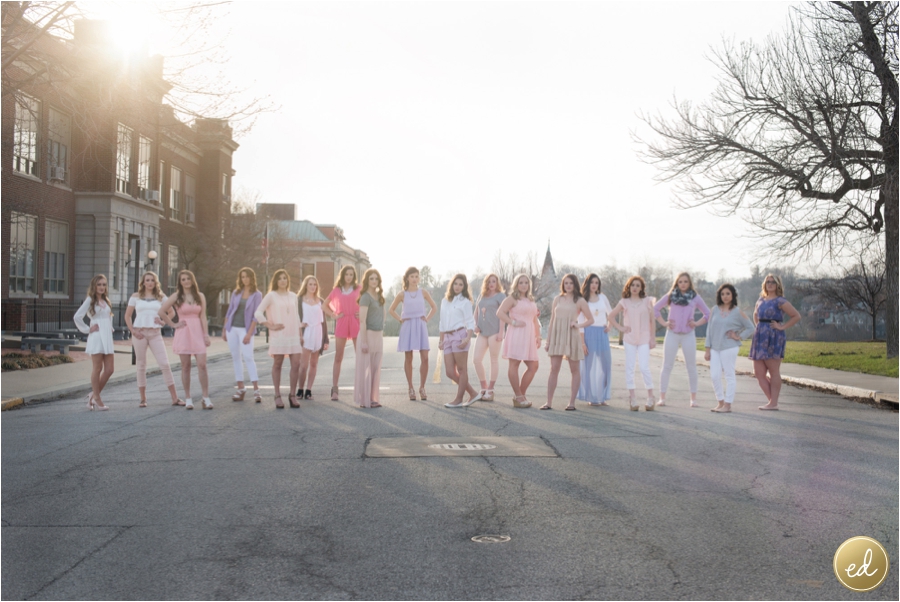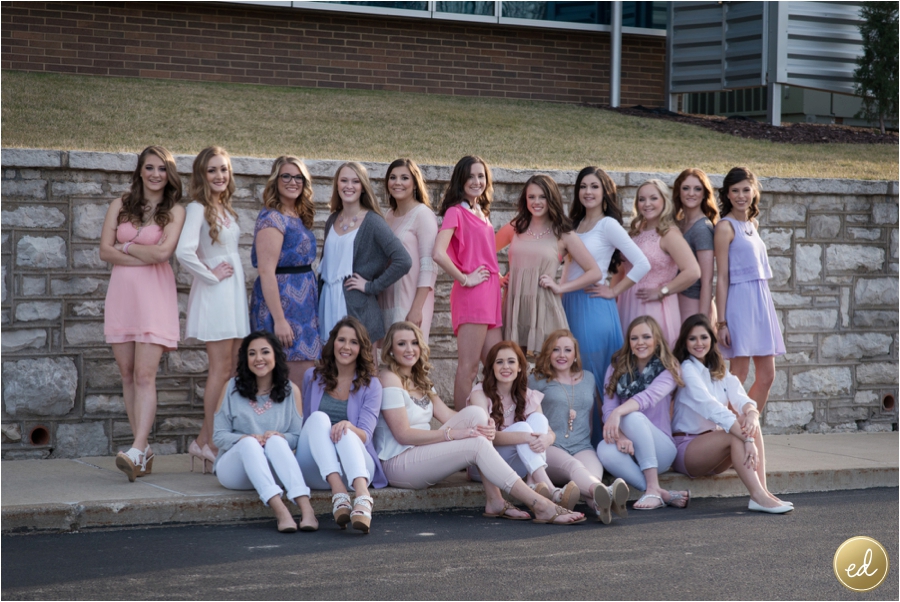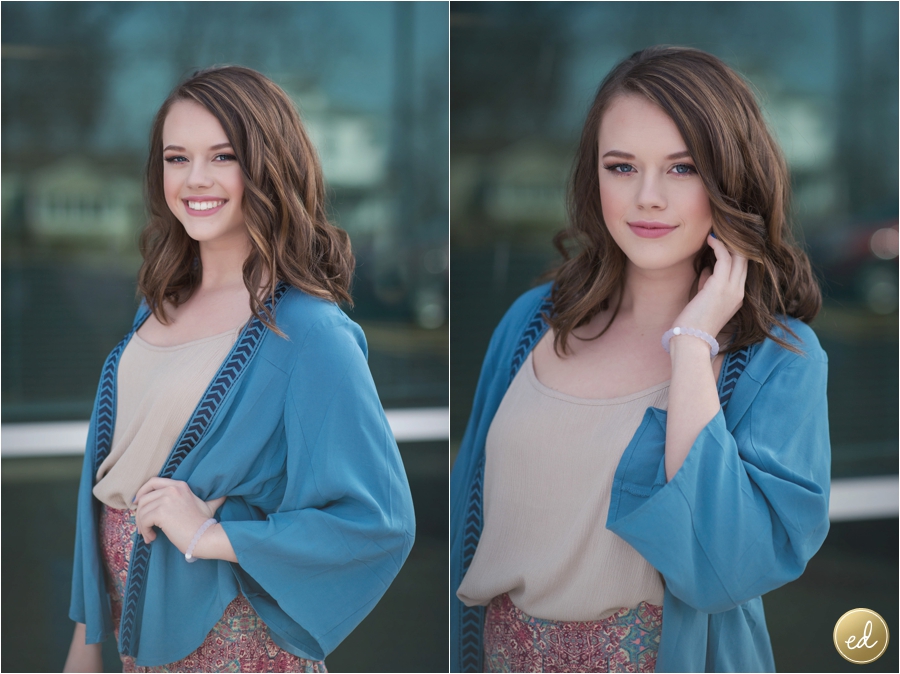 Alton, IL Contemporary Wedding and Senior Portrait Photography
Edwardsville, IL Contemporary Wedding and Senior Portrait Photography
St. Louis, MO Contemporary Wedding and Senior Portrait Photography