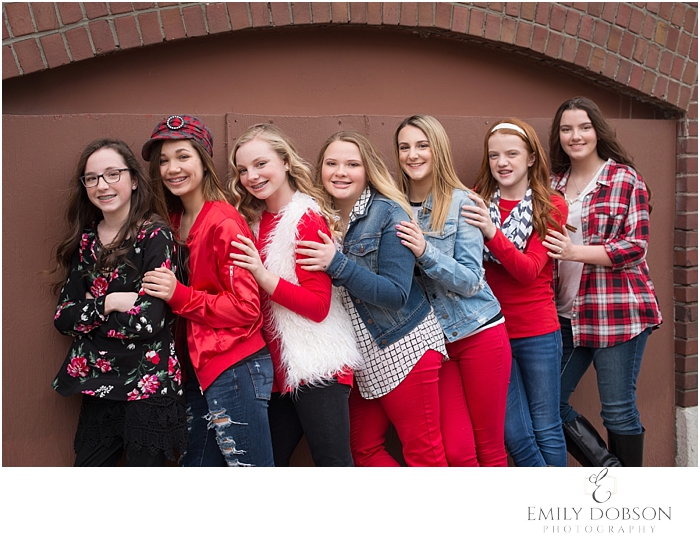 I am so excited to finally reveal all the details regarding my new project: EDP Tweens.
If you're familiar with my business, then you know that each year I host an exclusive program in which high school junior girls apply to become my EDP VIPs. These girls participate in exclusive themed photoshoots, VIP only hangout events and an occasional service project. As part of the program, they all get really great senior pictures and the opportunity to earn gift certificates to spend on their portrait products.
This senior model program has been the inspiration behind my new program, EDP Tweens. Since the beginning stages of my planning, I wanted there to be a distinct difference between my VIP program and my Tween program. I brainstormed and researched and came up with something I'm really excited about! The middle school years can be such a tough age. Young girls feel pressure to be social, look perfect and impress everyone. Did you know that over 80% of 10-year-old girls are afraid of being fat? It is a sad truth that girls' self-esteem begins to plummet by the age of 12. With statistics as scary as these, there is definitely a need for a program to help improve self-image as well as put a stop to bullying and self-harm among young girls.
My new program, EDP Tweens, has been created to boost confidence through fun group and personal photo sessions, and encourage kindness and service through team service projects. Through this program, I aim to reverse the statistics one teen at a time. My goal is to provide the girls in EDP Tweens with an experience that leaves them feeling confident and empowered to serve and help others!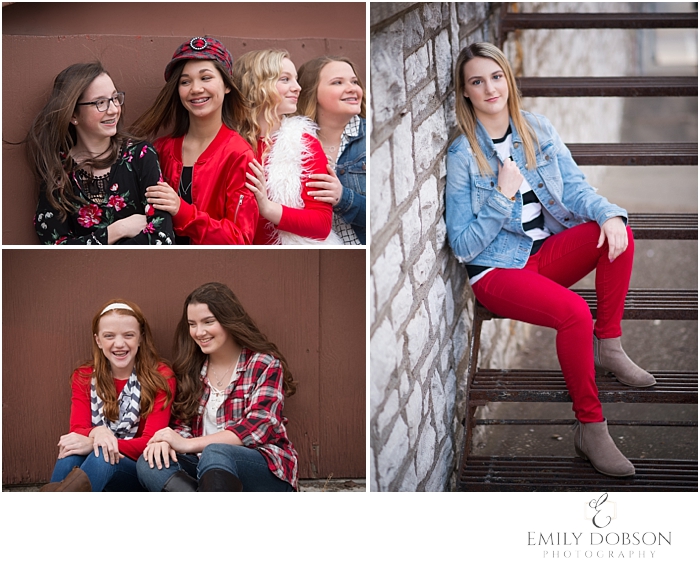 So let's talk details! This program will be a 4-month long program and take place April 2017 through July 2017 and will include:
One Styled Group Photoshoot
Participate in a super fun, exclusive photoshoot created just for EDP Tweens. This group session will include a professional age-appropriate makeover with a creative, age-appropriate theme. The group photoshoot will most likely take place in May 2017.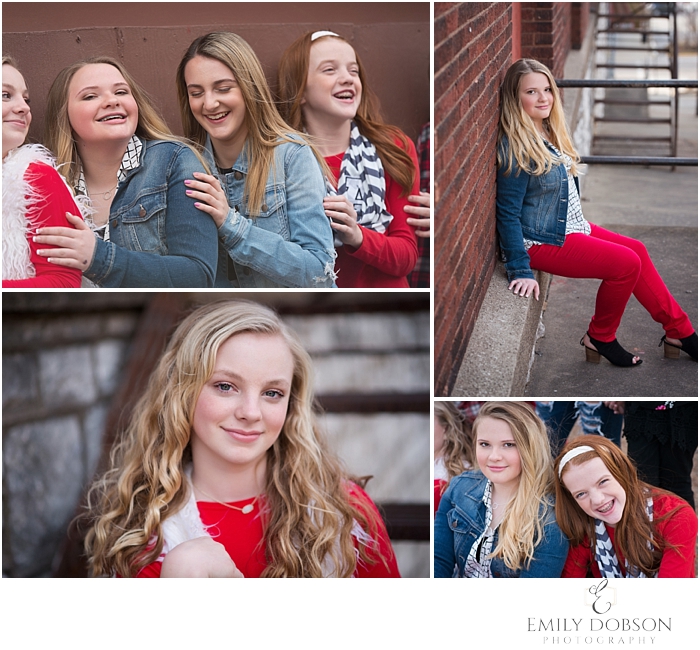 Special Classes
Tweens will take part in both an age-appropriate makeup class and an age-appropriate nutrition class. In the makeup class with Liz Werts on Friday, April 21st, the girls will learn to apply makeup to enhance natural beauty without overdoing it! In addition, Nutritionist Alison Hodge will lead a class that teaches the importance of focusing overall health verses weight and clothing sizes. This class will take place in June or July. Maybe we can even follow up the nutrition class with a yoga session!
Outreach Events
I have two projects in mind that will give the girls an opportunity, as a team, to take part in giving back to the local community.
Portrait Sessions
EDP Tweens will have the opportunity to purchase a Teen Portrait Session with Emily Dobson. This is a wonderful opportunity to highlight each young girl's unique personality and interests, while making her feel special and beautiful! If she refers her friends to book a Tween session as well, she'll receive a $50 gift certificate to spend on any pictures that she buys from her session!
How to Join
The cost for the program is $295. Registration opens on Monday,  March 6th at 8:00 p.m. The EDP Tweens team is limited to 8 middle school aged girls (entering middle school in the fall) per season and is filled on a first come, first served basis. Please note that the first payment of $100.00 is required to secure your daughter's place on the team.
Payment Schedule
– $100 due immediately to secure your spot in the program
– $50 due in April, May and June
– $45 due in July
– $150 Optional Tween Portrait Session: Professional hair styling and makeup application, one hour on-location photoshoot, three outfits and two locations. Two to three weeks after your personal tween portrait session, you will come in for your image reveal and premier ordering session. You will not be obligated to purchase anything you don't love!