Family vacations are one of my favorite past times. I think I was in 8th grade when we started taking yearly summer vacations driving all over the west side of the country touring Yellowstone National Park, Glacier National Park, The Badlands and the beautiful mountains of Colorado. We even spent one summer visiting Wisconsin Dells and The Mall of America. The things we saw and places we traveled were amazing, but that's not what "made" the vacations. Every time I tell my husband about the vacations we took, I always mention the fact that my dad was so goofy on vacation. He didn't have to worry about any upcoming ball camps, games or practices…he got to relax and visit some of his favorite places in the world. After a couple of summers, I realized that my brothers were quickly following in his footsteps. My annoying little brothers were…dare I say…FUNNY? Seriously, it caught me off guard. But sure enough, it turns out they're actually fun to be around…whodda thought?! It was on one of our yearly vacations when I first realized that I could actually have a relationship with my siblings. CRRRAAAAZZZY!
Once I realized my siblings were acceptable creatures to spend time with, we spent much of our free time (after high school) playing board games. We've played so many board games over the years, but I wouldn't change it for a second. Monopoly, Apples to Apples, Peanuts, 5-Second Rule, Quelf, Dabble…you name it, we've probably tried it. Every time we got together, we'd stock up on chips, soda and cookies and then stay up late and laugh until we cried (or…peed our pants-TMI?). We even managed to pull dad in for a few rounds from time to time.
Eventually, our game table grew. Wade joined the family in 2007 and Gavin joined in 2012. But somewhere in the middle of that five year lull came Taylor…who has been making an appearance since 2009. Luke managed to win over her heart despite his goofiness (which you'll get a glimpse of shortly) and his poor tipping skills (don't deny it!). In the past 4 years of dating Taylor, I've watched Luke mature, but become more easy going. We've shared many-a-talks regarding Dave Ramsey and his Total Money Makeover to ensure that he and Taylor start their marriage off on the right track. But he can still make me laugh at the drop of a hat. I've also watched him grow in his faith and become more grounded in his relationship with Christ. And I feel like this has a lot to do with this beautiful girl he now calls his wife.
Taylor is definitely one of the sweetest girls you'll ever meet, but she can throw a mean pitch…and did so for the past 4 years at Illinois State University. She is a book worm and has rubbed off on me a bit with The Hunger Games series and the Divergent series. She's also a healthnut who begs to exercise while we're all enjoying our pumpkin pie and Thanksgiving Day football game. More recently, she's been helping me update my wardrobe, which Wade is SUPER thrilled about. 😉 She easily puts up with our whole family and laughs at all of our lame jokes (she's a keeper!). Best of all, it doesn't take much time to notice how much Luke and Taylor enjoy each other.
Needless to say, I'm pretty excited for these two. They've waited a long 4 years to finally say goodbye to the long distance relationship and start their journey TOGETHER as husband and wife. Congrats you guys!
And to everyone else…remember…this was a family wedding… so prepare yourself for an unusually long post. 🙂

Have I mentioned how much I love having a second shooter? Specifically, Mary Kim?! I sent Mary Kim outside to capture some gorgeous detail shots while I stayed inside with Taylor getting candids of Taylor getting ready with all of her girls.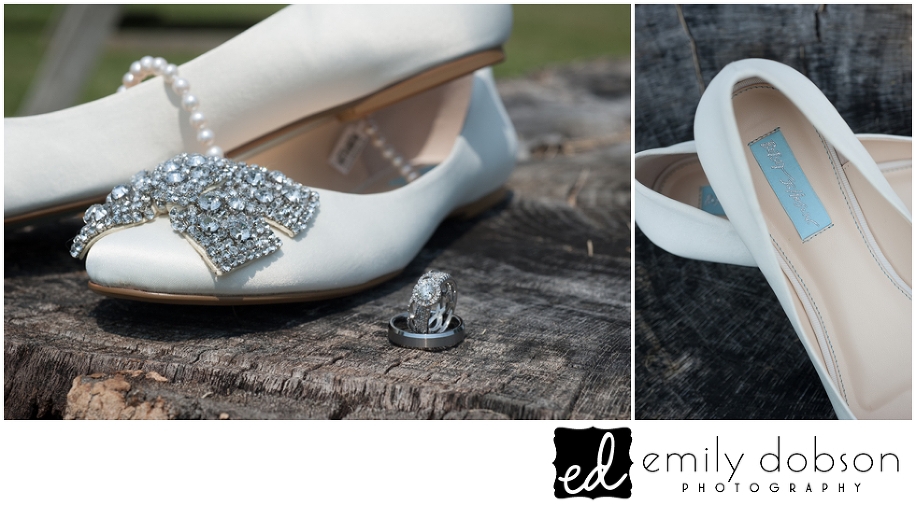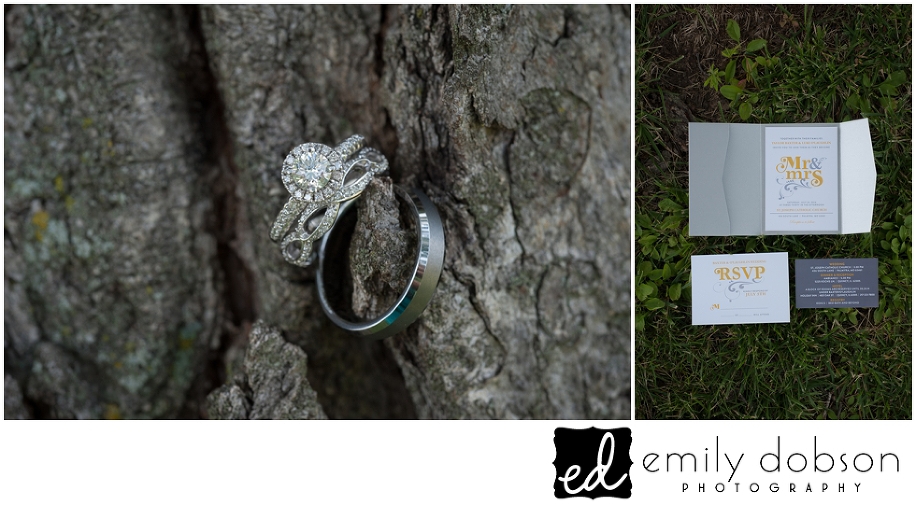 Because Luke was my brother and I knew Taylor trusted me completely, I highly recommended we start the day off at her house. She told me they had a sunroom with tons of natural light, and I said "YES PLEASE!" Great light = great photos. Thanks, Tina, for letting us invade your house!



At the end of the day, if I didn't get a single creative shot, I'll be happy if I captured authentic, raw emotion.



In comes Luke. I think it took all of about 2 seconds for Mary Kim to experience the goofiness that IS Luke.
TAKE ONE.


TAKE 2.



Mary Kim and I always try to take some behind-the-scenes photos of each other throughout the day. Obviously, it isn't our priority, but when we're trying to nail down our camera settings, it's much easier to do so if we use each other. Since I was behind the camera all day, I was pretty thrilled to come across a higher than average number of  behind-the-scenes photos from the day. What you see here is preparation for the first look. We needed to get Taylor outside and didn't want to risk Luke getting a peek. So, we fixed him up…with a dish towel. This sentimental moment can only be complete with a home video reenactment: "Hey em, can you see me?! How many fingers are you holding up???"



I have no idea.
And don't judge. I changed out of my yoga pants before the ceremony.



Back to the matter at hand. Two years ago, well before Luke and Taylor were even engaged, I was working on wedding photos at my parents' house with Taylor sitting next to me looking at a few herself. The "first look" topic came up, and Luke asked, "What the heck is a first look?!" In shock, I responded, "When you see each other before the ceremony." His response: "Well, why in the world would anyone wanna do that?!" Taylor immediately scolded him: "LUKE. Don't you ever read her blog?!"
THANK YOU, Taylor. I'm glad someone does.
And Luke, I sure hope you at least stopped by my blog to look at your own wedding photos.



I love the first look because of the intimate moments you get to spend together without the pressure of a ceremony surrounding you. Luke and Taylor had time to check each other out, share a few hugs and kisses, and then much to our surprise, start their day off with prayer. I'm not sure whose idea that was, but it was such an awesome moment to witness. (and while we were sleeping in the next morning, they got up and went to church!!!!!!)











All day long, folks. All. Day. Long.


Stepped inside for a few minutes to cool off before bridal party pictures and snagged these beautiful moments of Taylor with her parents.



And just before the rain hit, we went back outside for bridal party portraits.



These are two of my favorite bridesmaids portraits ever.



And I know that it's mainly because the groom is my brother (and so is the best man!), but these pictures are hysterical! If you really aren't much of a picture person, then just be silly. Have fun, be playful, make stupid faces…whatever it takes to relax and just have a good time. The pictures will happen naturally once you do that…





Luke and Taylor opted for an unplugged ceremony so that their guests could be fully present with them during the ceremony. I cannot tell you how many times I see parents of the couple and/or close friends and family whipping out their phones (and even iPads) to get pictures during the ceremony. We'll take care of that for you! You guys just enjoy the ceremony. 🙂









Well, if you're gonna grow old with someone, it might as well be with someone who can always make you laugh…



Here are my two little sweet peas right before the grand exit.



We hopped on a bus…fully stocked with soda and energy drinks (no joke)….and headed to Quincy for the reception. Never laughed so hard on a bus before. Ever.



The rain had cleared off in Quincy, so while guests made their way to the Ambiance, we stepped outside for a few more pictures.







The decor at the reception was beautiful. The hall was covered in gray and yellow details and the floral centerpieces were UH-MAZ-ING.



LOVE the bottom right picture.





Okay, so what on earth is this photo? Luke is the chicken strip king. He orders chicken strips at practically every restaurant despite being encouraged to branch out and broaden his horizons. Luke requested two things out of this whole ordeal: chicken strips and a chocolate covered peanut butter ritz crackers cake…neither of those items fit Taylor's classic, elegance theme. But Taylor decided to go ahead and have a little fun by surprising the head table with a huge plate of chicken strips for Luke and the boys and peanut butter and jelly sandwiches for all of Taylor's softball team.









Luke had a trick up his sleeve as well though… for the garter toss, he surprised Taylor by singing "Your Man" by Josh Turner. As you can tell, she did not see it coming. And it was absolutely hilarious. Have you ever really listened to the words of that song?!



Near the end of the night, I caught these two (my brothers) lost in song. Apparently they listened to "Yellow" by Coldplay every night during high school…ON REPEAT…while they slept. Why, one might ask? Luke: "Because it's a great song!" Oh. Well in that case…



……………………………
What was the most memorable part of your day?
Taylor: There were so many great moments, it's hard to pick just one! Luke singing during the garter toss was very special and such a great surprise! 🙂 
Luke: Probably the point I realized I was actually married to my best friend. 
Any advice for future brides/grooms?
Taylor: Enjoy every minute bc it goes by fast!
Luke: Act in a way u will have tons of fun and will still remember it all!
Funniest moment of the day?

Taylor: Luke being stupid during every single picture! 
Luke: Taking the pictures with the groomsmen. You can ask MK about that one. 
If you could do it all over again, would you change anything?
Taylor: Nothing!
Luke: Would have got a few more energy drinks for the party bus…but that's it!
Where did you go on your honeymoon?
South Lake Tahoe, CA
……………………………
Quincy, IL Wedding
florist: Flower City Florist Mercantile
ceremony venue: St. Joseph's Catholic Church
reception venue: Ambiance
dj: Dennis Oliver
cake: HyVee (I am floored by this revelation! Their cake was so good!)
bridal gown: Eighth Avenue Villager
bridesmaid's dresses:
tuxedo manufacturer: Rus T's
……………………………
And just for fun…a few of those behind-the-scenes shots. Special thanks to Mary Kim for second shooting with me and being someone I could depend on throughout the day.



Alton, IL Contemporary Wedding and Senior Portrait Photography
Edwardsville, IL Contemporary Wedding and Senior Portrait Photography
St. Louis, MO Contemporary Wedding and Senior Portrait Photography