Well, June 15th has come and gone, which means it's past time for our third Shop Small post! Today you're going to learn about a local, family-owned restaurant that my husband frequents every Monday morning! Together with a handful of other men, they enjoy a nice breakfast together while catching up on all that's happened over the last week. They also share prayer requests with one another. I, for one, am thankful they're able to get together and do this on a regular basis at a great local business!
Don't forget to visit your local small businesses and thank the owners for all they do for our community!
So in this post, I introduce to you: Joe K's Family Restaurant.
The Details: Joe and Carey Keay, Owner of Joe K's
Hours: 6:00 a.m. – 2:00 p.m. Daily
Location(s): 2530 State St, Alton, IL 62002
Facebook: https://www.facebook.com/pg/Joe-Ks-Family-Restaurant-324045401521/about/
Tell me about your business.
We are a full-service, family restaurant serving breakfast and lunch seven days a week. We offer homemade soups and daily specials, in a clean and friendly atmosphere.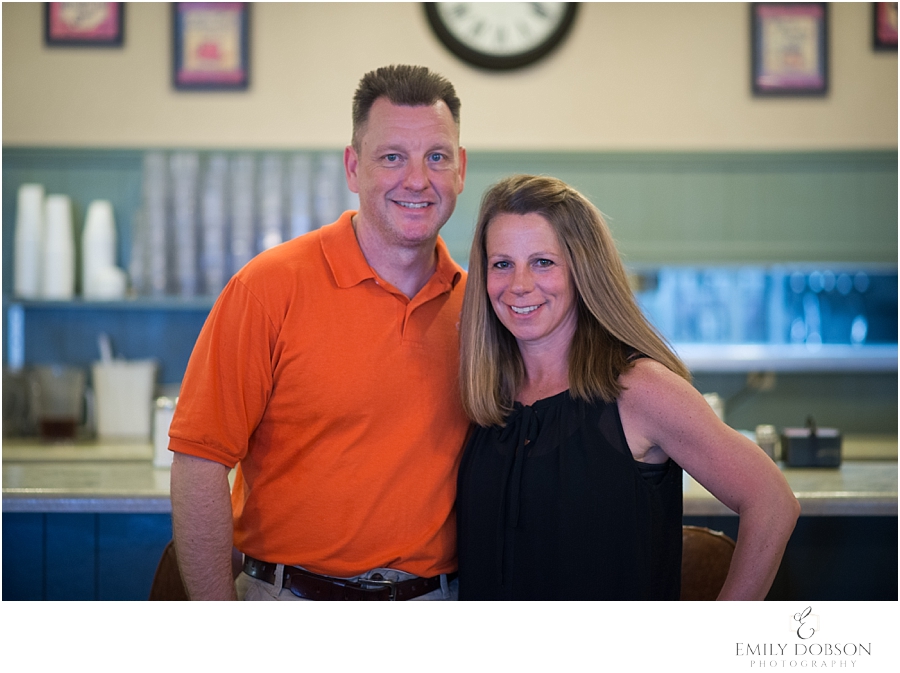 What item/service in your shop do you just love and think everyone needs? Joe: Everything is good! The Cobb Salad is the most popular lunch item. Carey: The Country Benedict is really good. It's a biscuit split on the plate with two sausage patties, topped with scrambled eggs and smothered in gravy.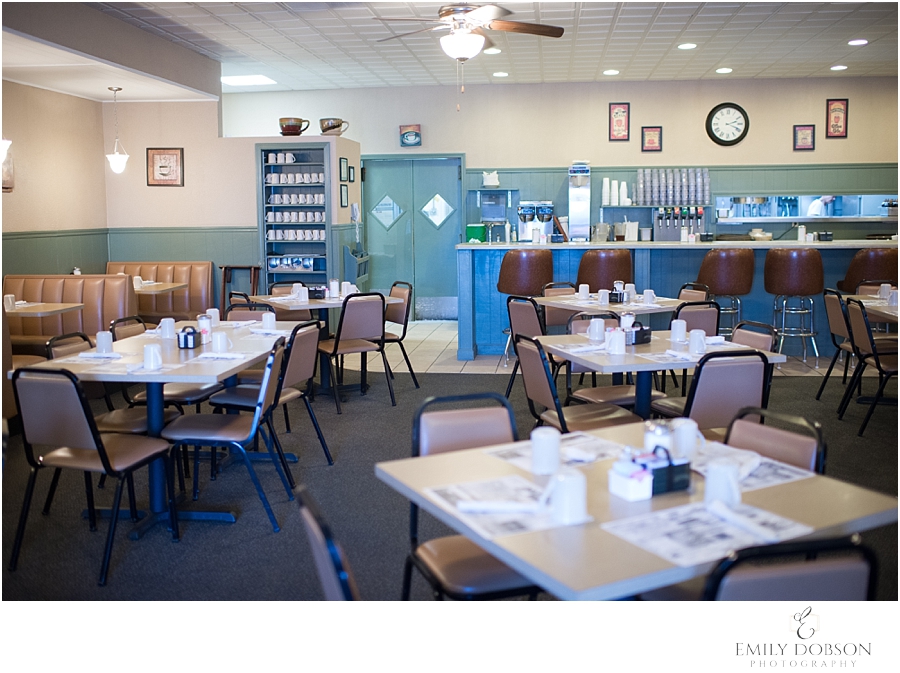 In what way have you gone above and beyond in the past for a customer? Carey: Joe changes the menu every season. He takes items off and adds new items. If you ever come in and want something that is not on the menu, you're welcome to request it! We'll occasionally make something special with you in mind. If you want a certain soup, just let them know what day you're coming in and they'll make it for you.


What is the coolest thing you've ever had a customer do for you? One time we had a customer give us a free vacation down to Marco Island for the entire family!



What tool/equipment/vendor could you not imagine doing business without? We could never do business without Becker Brother's Eggs in Germantown IL. We go through 270-300 dozen eggs per week.





What other local business do you love? We try to support the local restaurants and bars more than the chain restaurants. We visit Johnson's Corner a lot.



Tell me about you-why did you choose to do what you do? This is all I've ever done. At my previous job, I was a chef at Lockhaven, but I was tired and wanted to work for myself. I was tired of the long hours with two young kids. Now, I can be home at night.



When did you know you wanted to go into this business? We started talking about it seriously back in 2000-2002. We eventually pulled the trigger in 2005.



What are you passionate about outside of your business? The Pittsburg Steelers! I grew up in Pittsburg, so I've been a fan all my life. We're also a fan of Blue's Hockey.





What would you do with a day off? I don't take days off so I don't really know! But my wife says I would enjoy endless hours with the wife and kids. (That's what I tell my husband too! 😉 )







Thank you, Joe and Carey, for the interview and for your family restaurant! I enjoyed learning a bit more about each of you and I can't wait to photograph each of your beautiful daughters this year!
Small Business Owners: If you're interested in having your business featured on the Emily Dobson Photography blog, please email me at info(at)emilydobsonphotography(dot)com. I'm currently booking for 2018 features and will showcase one business per month. Your feature is completely free and you're welcome to use the images on your websites or social media sites. I look forward to meeting you!
Alton, IL Senior & Wedding Photographer
Godfrey, IL Senior & Wedding Photographer
Edwardsville, IL Senior & Wedding Photographer
St. Louis, MO Senior & Wedding Photographer